On The Farm
Roses Are Red, Violets Are Blue… Farmers Grow Flowers Too!
Go behind-the-scenes and explore the roots of one of the country's largest ornamentals industries
Have you ever wondered where all of the beautiful plants and flowers we purchase come from?
We don't mean the grocery chain or home improvement store you visited last weekend, but before that. Here's a hint: Roses are red, violets are blue, and just like our foods, farmers grow these too.
Whether it's fresh roses for Mother's Day or hanging baskets for the front porch, a stunning summer wedding arrangement or shrubs and trees for the backyard, there's a good chance one of North Carolina's 1,300-plus growers is to thank.
North Carolina ranks near the top of the nation for ornamental plant production, with over $500 million in annual sales.
Flower farmers in North Carolina, collectively referred to as the ornamentals industry, produce a dazzling diversity of plants that beautify homes, gardens and landscapes across our state and others.
Join us as we provide a behind-the-scenes tour of one of the largest ornamentals industries in the nation!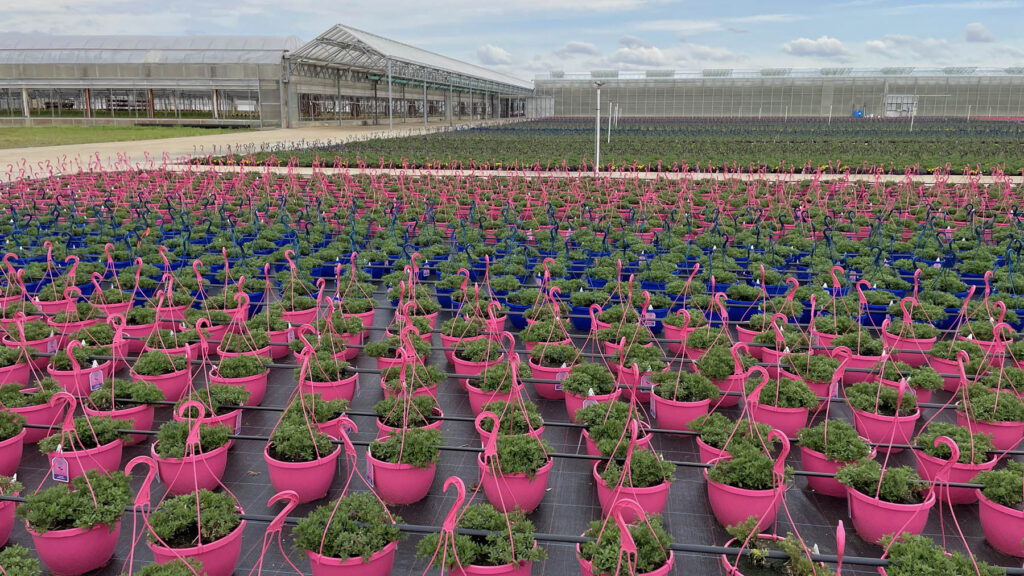 Ornamentals: A Perennial Powerhouse
If a tree is known by its fruit, then the North Carolina ornamentals industry is a plum. With more than 300 miles of coastline, the tallest mountains east of the Rockies, and multiple climate types across the state, every ornamental plant used east of the Mississippi River can be grown in North Carolina.
All told, North Carolina farmers grow more than 2,000 different species of ornamental, fruit and turf plants, which generate over $500 million in annual sales. Florida is the only state on the East Coast that produces more.
North Carolina farmers grow more than 2,000 species of ornamental, fruit and turf plants.
It should come as no surprise then that the industry has been in full bloom, with ornamental crops growing faster than any other agricultural sector in North Carolina over the last decade or so.
Flower Power Source
Much like the plants we nurture at home, the growth of the state's ornamentals industry relies on a network of partnerships and support.
Ornamental nursery and greenhouse experts with NC State Extension, like Danny Lauderdale, area specialized agent for Eastern North Carolina, and Stacey Jones, area specialized agent covering the central part of the state, connect growers with the latest research, tools and guidance to help ensure their businesses come up roses.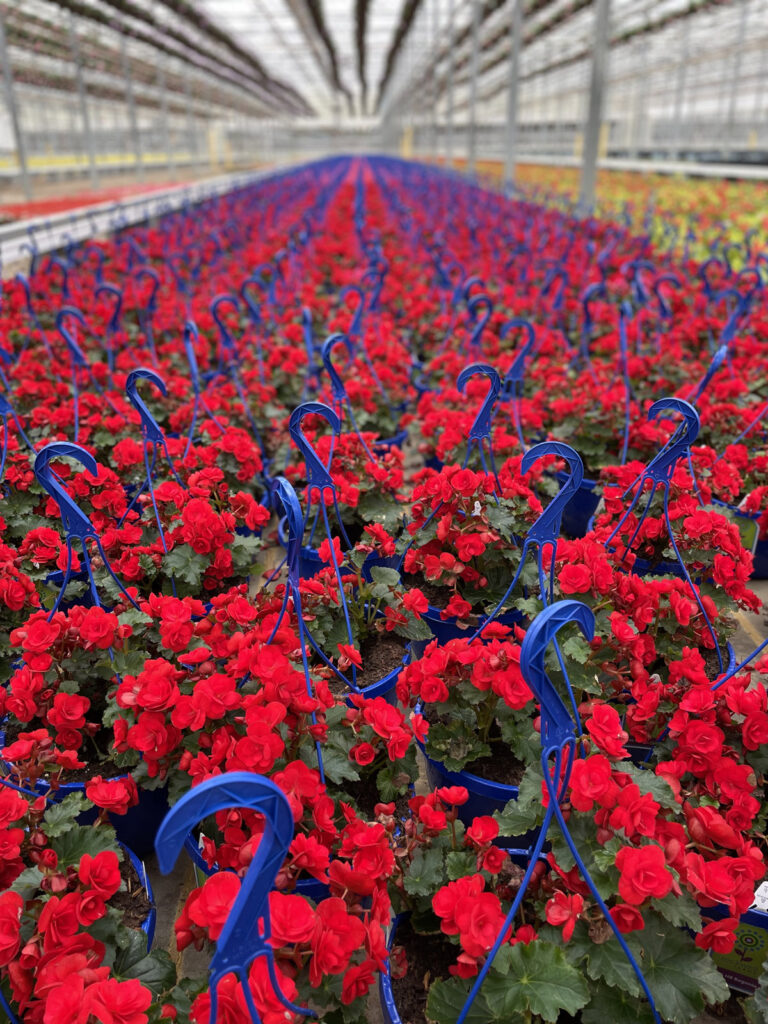 Behind the scenes, scientists at NC State test weed and pest management solutions, generating best practices for growing plants efficiently and safely. Plant breeders work to develop new varieties that are best suited for North Carolina's growing conditions and provide our farmers with a competitive advantage. Researchers also explore ways that plants can protect our natural environments, such as beach stabilization efforts along the North Carolina coast.
All the while, Extension specialists and field agents, like Danny and Stacey, support local nurseries and greenhouses by troubleshooting issues, sharing tools and technology, and transferring the latest research and recommendations.
Flower power, it would seem, stems from partnerships.
A Rose By Any Other Name
The business of growing flowering plants, shrubs, trees, grasses and other nursery products for aesthetic or decorative purposes is commonly called the ornamentals industry. Ornamental crops, simply put, are plants that are grown for use in gardens and landscapes or as fresh-cut flowers.
Like the vast and vibrant array of plants it produces, the ornamentals industry involves a variety of terms that can be confusing. Here's a quick rundown on related terms:
Nursery refers to a place where plants are bred and grown for market. There are two primary types of nurseries: retail nurseries, which sell directly to the public, and wholesale nurseries, which typically grow plants in bulk for selling to large clients like stores. Nurseries can include greenhouses.
Greenhouse is a physical structure (can be plastic, fiberglass or glass) in which plants are grown. The indoor setting allows for more climate control, making it easier to grow certain plants year-round for breeding, research or retail purposes.
Floriculture, a branch of horticulture, is another term used to describe the cultivation and management of flowering and ornamental plants, usually on a commercial scale. Floriculturists, for example, research methods for growing plants, treating pests and diseases, and also develop new varieties via plant breeding.
Keep Your Cut Flowers Fresh for Longer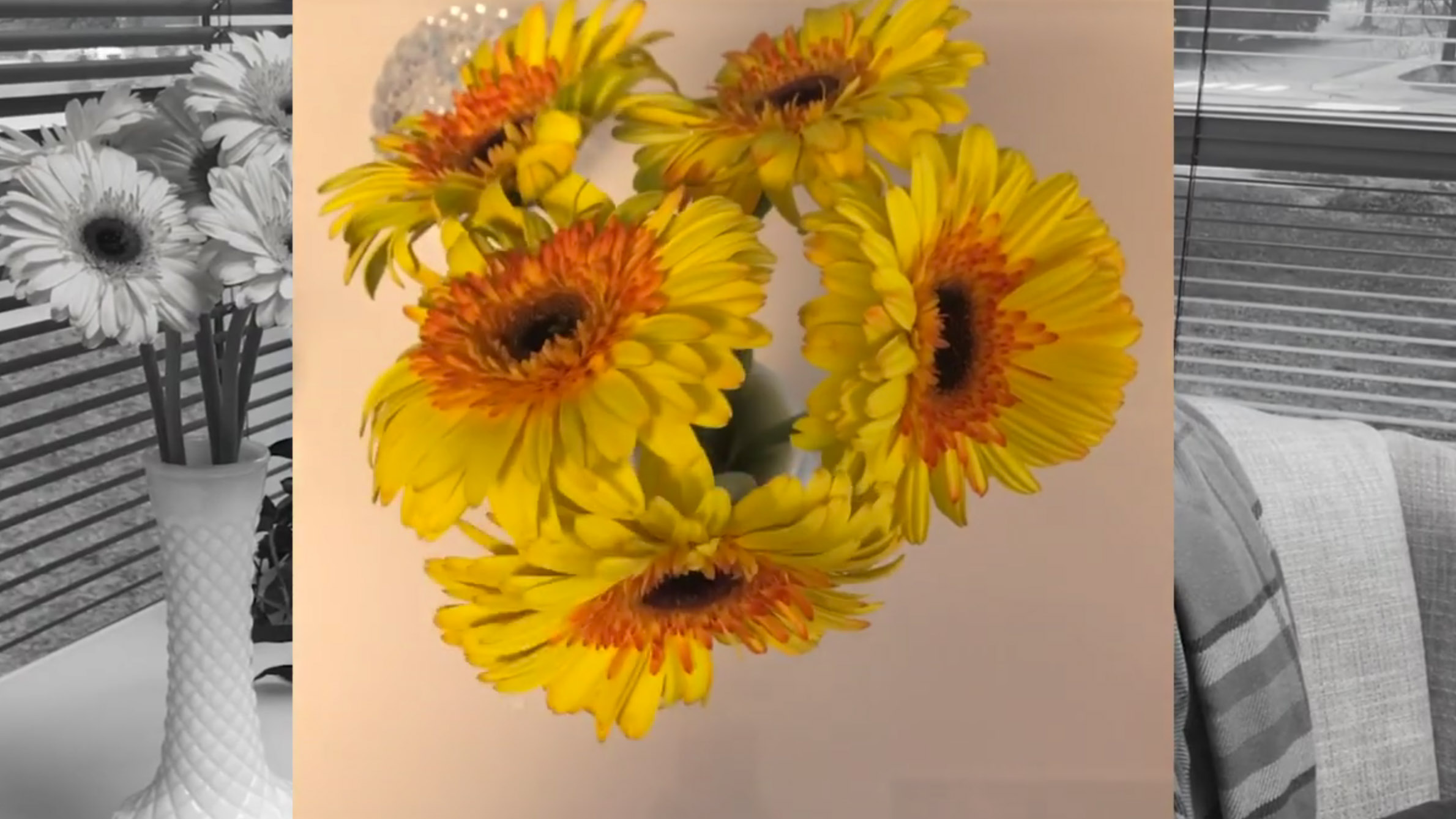 Special Thanks
We wish to extend our gratitude to Taylor's Nursery (Raleigh, N.C.) and Rockwell Farms (Rockwell, N.C.) for graciously hosting Homegrown and supporting the development of this segment.
A Bed of Resources