Dubbed Raleigh's "hidden gem" by TripAdvisor, NC State University's JC Raulston Arboretum ranks in the top 3 percent of public gardens when it comes to plant diversity. The garden is budding with beauty and variety, where visitors can experience roughly 6,500 plants on display from all around the world.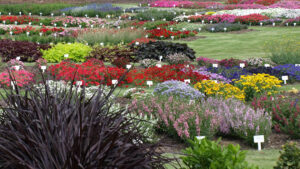 The JC Raulston Arboretum is an internationally acclaimed teaching and research garden that promotes diversity of landscape plants. The garden focuses on finding new and improved plants for southern landscapes by collecting, evaluating and displaying selections from around the world.
It's named in honor of its late director and founder, Dr. J.C. Raulston, a renowned plantsman and NC State professor whose vision to "plan and plant for a better world" blossomed into the arboretum.
Each year, the arboretum grows and studies thousands of plants to see how they'll adapt in North Carolina. NC State researchers work closely with the nursery and landscape industry to develop recommendations and release new plants that are well-suited for the N.C. climate to the public.
Today, the arboretum's mission has grown much broader than just cultivating plants. The 10.5-acre garden serves as an outdoor classroom to students, professionals and the general public.
Most recently, a variety of children's programs are reaching new audiences and inspiring the next generation of gardeners.
In Homegrown's latest In the Garden segment, we visit with Mark Weathington, director of the arboretum and Extension specialist in horticultural science, who knows a thing or two about plants and gardens.
Watch as Mark shares his passion for plants and introduces the wonders of JC Raulston Arboretum!
Resource Garden
A Perennial Favorite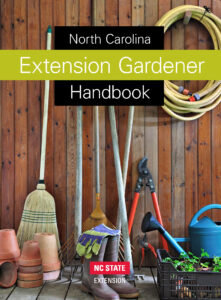 Developed especially for Extension Master GardenerSM volunteers and home gardening enthusiasts, the North Carolina Extension Gardener Handbook is an award-winning resource that features research-based gardening and landscaping information from a team of experts at NC State.
This go-to guide for gardeners in North Carolina and the Southeast is available for free on the NC State Extension website and can be purchased as a hardcover book from UNC Press.