Dry rubs can be as complicated or as simple as you want them. We're of the mindset that simpler is better. The meat should be the showcase, after all, not the rub!
Nonetheless, the right rub makes good grub better. So tune in and take notes as Dana Hanson, NC State Extension specialist in meat science — we wish we'd known about that major in college, too — shows us how to make a simple dry rub using only salt, pepper, garlic powder and onion powder.
A good rule-of-thumb when preparing meat for large groups is 3/4 to 1 pound of raw meat per person you plan to feed
This versatile seasoning works well with many kinds of meat, including beef briskets, chicken or pork. Use it as a base rub to enhance whatever sauce or signature flavor you prefer. Your friends and neighbors will love you for it.
Food Safety First
Recipe
CALS Tailgate Dry Rub
Ingredients
1 cup kosher salt
1 cup coarse pepper
1 tablespoon onion powder
1 tablespoon garlic powder
Red chili pepper flakes (to taste)
Sugar (optional)
Optional
Sugar is a common but optional addition, particularly if you want to cut the salt flavor.
Be careful not to add too much sugar (no more than 20% of the total rub mix), or it will caramelize when cooking.
Instructions
Add the ingredients, one at a time, into a food storage container.
Mix well by shaking or stirring.
Sprinkle a little of the mix onto each side of the meat.
Always cook meats to the appropriate internal temperature to kill potential pathogens (e.g., beef and pork should reach 145ºF, poultry should reach 165ºF). Check temperature with a food thermometer at the thickest part of the meat.

View a safe cooking temperatures chart: go.ncsu.edu/Safe-Cooking-Temp.
Print

Recipe
Summer Camp for Aspiring Grill Masters
NC State Extension is all about experiential education, even for meat lovers. Take NC State BBQ Camp, for example, which guides meat hobbyists and aficionados through a two-day crash course from conception to consumption of barbecue.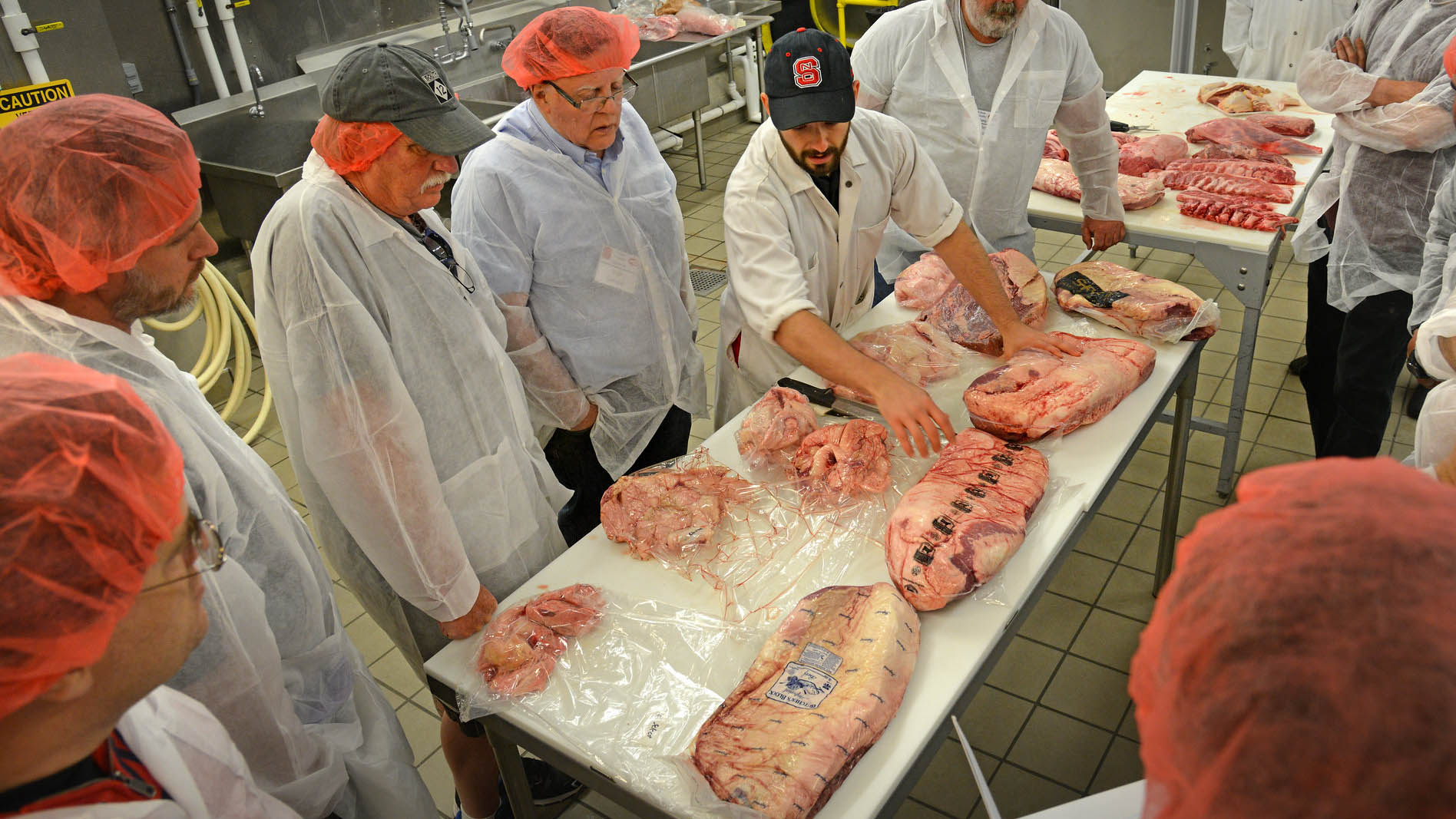 It's an education in the science of slow and low, according to Hanson, whose team partners with the North Carolina Meat Processors Association (NCMPA) to coordinate this annual summer camp for grown-ups. The 2021 event was canceled because of the COVID-19 pandemic, but rest assured that barbecue school will be back in session.
Refer to NCMPA or NC State Food, Bioprocessing and Nutrition Sciences each spring for annual details on how you can discover the art, history and science of North Carolina style barbecue.